Happy New Orbit!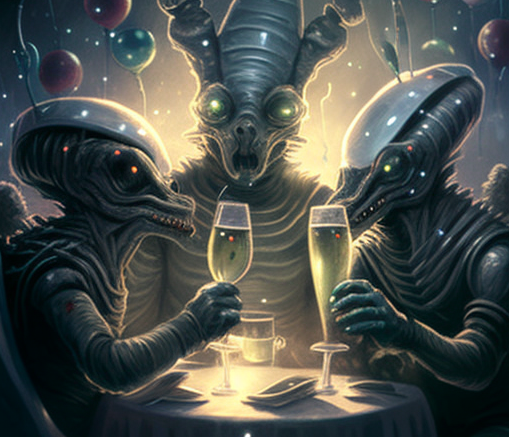 Like everyone, I always make grandiose resolutions on the first moonrise of the new orbit. But this orbit, I vow to actually follow through:
Try not to be so quick to acid-digest others. Really think about it first.
Aim high—I think I can pop out 4,000 broodsack pustules this orbit. (No shade to those who can't pop out broodsack pustules, or who choose not to.)
Get more physical activity—it's all too easy to gain excess chitin around the thorax as we age.
Take some me-time: get a telepathic metabeetle-massage, meet someone new and commit to fully absorbing them—stuff like that.