Job Well Done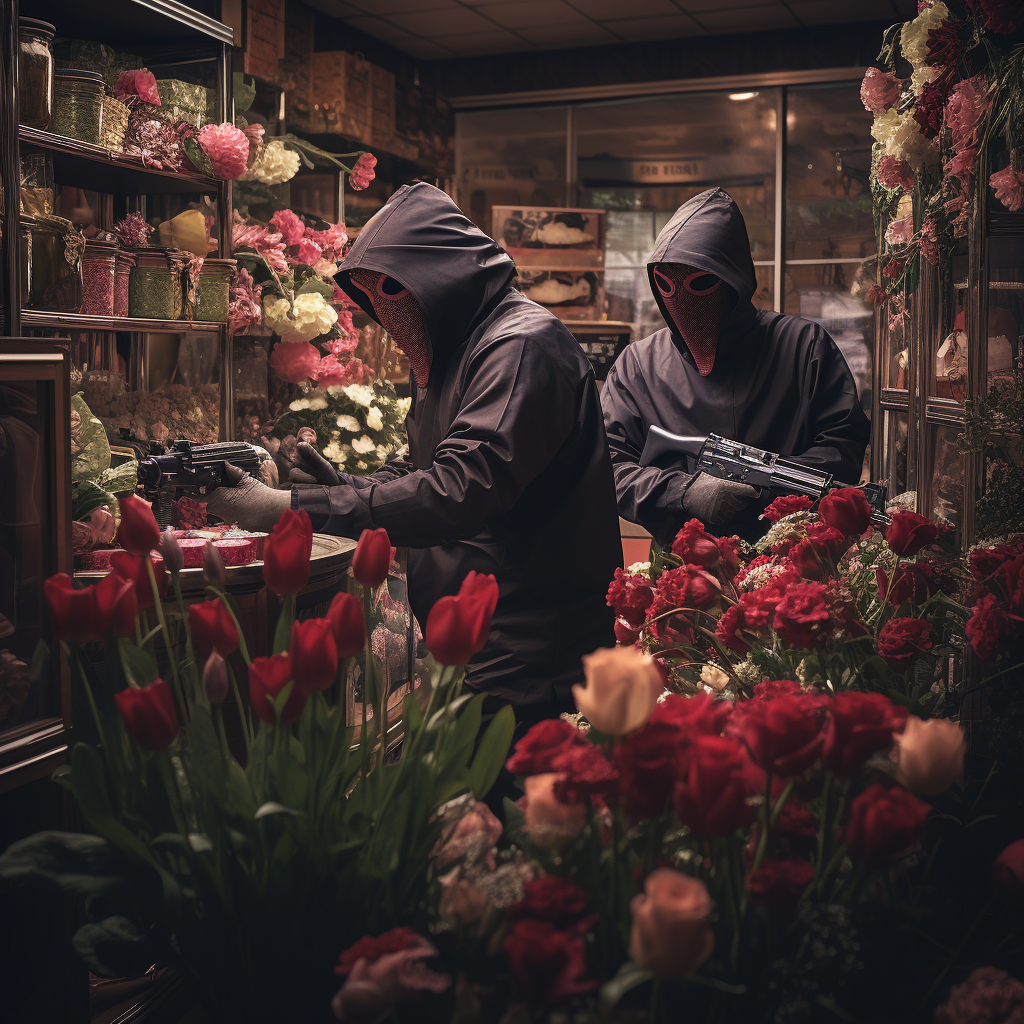 That couldn't have gone any smoother; you three executed my plan fearlessly.
Still amazed the wholesale flower market isn't more secure, given how much money passes through it daily—all cash (thanks, Antony!). Those sexists never suspected someone like me could incapacitate armed guards. Terrence's realistic Loomis uniforms bought us precious minutes. And Rodolfo, your movie F/X work outfitting our truck to look like a real armored transport—flawless. Despite not knowing any of your real names, I'll appreciate you forever, truly.
Now, please turn around and look at me for this next part. What? You knew the risks going in.